Celebrity Quotes
We've all had experience of NHSScotland at some point in our lives and famous Scottish celebrities are no different. The following celebrities have taken time out of their busy schedules to share their own personal experiences of NHSScotland.
Carol Smillie
TV Presenter
"It's very easy to knock the NHS, everyone loves a good horror story, but when you've travelled the world and seen different places you're not so quick to condemn. Sadly the good stories don't seem to make it into the press but there are plenty of them.
I have three children, an elderly father in and out of care and a close friend with brain injuries who have used the various arms of the NHS. I could not speak highly enough of them, from stage one to discharge I am constantly in awe of the people who work for the NHS. They work hard and too often don't get enough thanks. They are incredibly humbling to meet."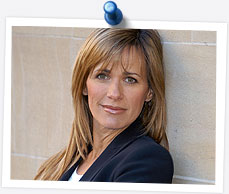 Alexander McCall Smith
Professor of Medical Law, University of Edinburgh, and internationally known writer of fiction
"In a world which frequently appears to be a selfish one, the dedication and devotion to duty that one finds in those who operate the NHS is a wonderful reminder of humane values. Over the last 60 years, countless people working within the NHS have given us cause to be proud of what people can do for one another."
Charlie Reid
Proclaimer
"The NHS is the single greatest achievement of British democracy. My mother spent her entire working life as a nurse, midwife and health visitor in the NHS. It is only people of my mother's generation and older who remember life before, they seem to value it more than anybody else but the future of the NHS is in the hands of younger tax payers. They should speak to their parents."
Michelle Mone
Founder &Co-owner of MJM International
"If it wasn't for the NHS dedicated staff members, my son Declan wouldn't be here today."
Suzi McGuire
Clyde 1
"As a mum to two baby girls, I've often had to ring NHS 24 in a panic….everything from chickenpox to a choking incident, and the nurses on the other end of the line have been fantastic. They calmly talked me through everything and on every occasion were more than helpful. It's a wonderful service and extremely re-assuring to know help is a just phone call away!"
Aggie MacKenzie
TV presenter
"My father stayed for a short time in St Vincent's Hospital in Kingussie in Spring 2007. The nursing staff were extremely welcoming, generous, caring and patient; indeed the standard of care he had went way beyond the family's expectations. On the night my dad was to die, the nurse attending him brought my mum a nightie so she could stay by his side during their last hours together. It meant a lot to her."
Mike Blair
Scotland Rugby Captain
"As a professional sportsman I understand the requirement of immediate access to medical care. The NHS provides a service to accommodate all potential eventualities with care, expertise and efficiency.
I have been fortunate enough, in my career, not to have suffered any really serious injuries but like many folk from all walks of life, have had the occasional trip to accident and emergency.
My experience, on all occasions, has been of an organisation dedicated to ensuring the welfare and comfort of all its patients. It's something that, as a nation, we have the right to be very proud of."
Gordon Smith
Scottish FA Chief Executive
"Over the past 60 years the NHS has transformed the health of our nation. The doctors, nurses and thousands of support staff who work tirelessly every day to care for those who need it most are Scotland's unsung heroes. As the organisation reaches this amazing milestone it is right that we celebrate the hard work of all the people who have made our Health Service such a huge part of our country.
"Congratulations from the Scotland players and management and from all the staff at the Scottish FA."