Betty Whyteside well remembers the days before the NHS when a visit from the doctor would cost half a crown. . . .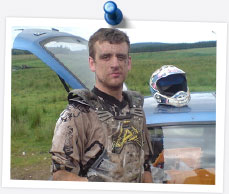 Rory Arthur experienced the NHS at its best after he was involved in a serious car crash on a freezing winter night in 2000. . . .
Martin and I are parents to three wonderful children – Euan (8) Luke (6) and Anna (2). . . .
Nine year old Winnie Cumming was one of the first patients in Scotland to be given a new form of heart surgery. . . .
Tell us your story
We're gathering NHSScotland stories, anecdotes and photographs from the last 60 years: